All Cats Are In ❤️ With This NEW Trending Toy
Buy Multiple Units To Save Huge
| | |
| --- | --- |
| Packs | Price  |
| 1 Set | $19.95 |
| 2 Sets | $34.95 (Save $5 More) |
| 3 Sets | $44.95 (Save $15 More) |
1 Set Includes:  1 x Cat fidget Spinner, 1 x Lighting Ball(Comes with battery)
You got Netflix, how about your cat? The Cat Fidget Spinner is an interactive cat toy for indoor cats that helps them spend their time in Quarantine.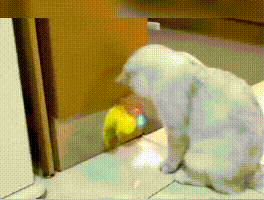 "My cat just sit here and play all day alone!😂 " - Jessica, a Cat Mom

Why Your Cat Needs It: 

Reduce Cat Anxiety:   Cat Fidget Spinner can reduce cat anxiety. Watch your kitten play away for hours. While you Netflix and Chill amidst Corona pandemic, let your cat also enjoy with some new toys. 

    


Bells and Lights!: Each comes with one lightning ball can be placed on the ends of Fidget spinner. When the spinner is gently moved, it will rotate and there is a hair and face rubbing device in the middle


Standalone Cat Entertainment System: You don't have to be around. The design is perfect for self entertainment. 


Cat Toothbrush: Use this to brush your kitty's teeth. Just apply some toothpaste on the Spinner's budge.



Environmental Friendly: The Cat Fidget Spinner is made of TPR which is environmentally friendly, pollution-free, anti-oxidant, stretchable, and won't harm cats.
 
Free Worldwide Shipping Ends Today
Please allow 2 days for order processing. If you are in the United States of America, Canada, United Kingdom or Australia, you can expect to receive your package in 10-12 working days after order processing. ALERT: Expect some delay due to the Co-Vid situation. However, be rest assured that we provide tracking numbers for all the orders.